About us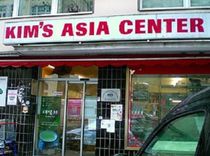 Everything started 1979 with Mrs. Ye-Sook Sung´s little Asian grocery. The huge demand for our products quickly revealed, how much Asian citizens longed for their delicious food in cool Germany.
After a leading position in a big Korean food enterprise, Mrs. Sung used her broad expertise and broad product knowledge for building up her own company. In 1990, she finally found Kim´s Asia Import-Export GmbH with a steady growth up to today.
Today we can count ourselves to the leading European importers of Korean and Japanese food. During the last decades we were able to build up a strong network with long-lasting and trustful relationships to our Asian suppliers. Consequently, we are able to provide you more than 4.000 Food- and Non-food articles today.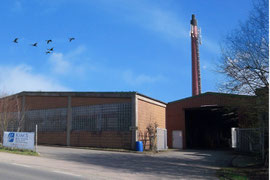 To meet the future challenges, in 2010 we moved into our new headquarter in Grevenbroich close to Düsseldorf. Here we have the space for storing our products on a large scale without diminishing the product´s quality. Moreover, our new headquarter is located optimally near the intersection and highway system towards Düsseldorf, Cologne and the Benelux. This helps us to deliver you your orders quick and just in time. Therefore, we can meet our own high standards and are able to grow successfully in the future.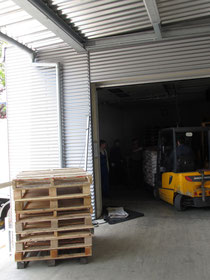 As preliminary last stone of our strategy, we finished our cold store in 2013 complementary to our dry store. Therefore, we can make sure that we can maintain the cold chain from receiving, storing, transporting and delivering finally to you.
For giving private persons access to our plentiful choice of food, we steadily develop our online shopping. With the opening of our "Hanaro Markt" beginning of September 2013, we also strike a new path in retail. In the "Deutsch-Japanischen Zentrum" (in Immermannstr. 43, 40210 Düsseldorf) we provide our customers the culinary richness of our products in multitude ways.